Case Studies
We carry out a variety of project with wide-ranging scopes of work and installing all the market leaders in waterproofing material manufacturers. The education sector being our main driver, however, we carry out works across all commercial buildings.
Please see below some small case studies highlighting a variety of the diverse works carried out in each.
St. Anne's Primary School, Sale · Phase 3 Flat Roof Replacement of Junior Block
Client: AHR
System: Bauder K4E Felt
Project Details: Having carried out Phase 2 of the flat roofing works the year before, we successfully won the tender for Phase 3 the following year. The projected consisted of stripping two roof areas of the existing waterproofing system to the structural deck. Installing the new Bauder K4E waterproofing system, with thermal upgrade meeting current building regulations. The project also consisted of stripping out the existing dilapidated timber windows and replacing them with new UPVC. New roof lights, UPVC fascia and guttering also installed under scope of the project. The majority of this project was carried out during term time and we successfully worked with the school to deliver this project for them, whilst maintaining the normal safe operations of the school, both for staff and the children.
Before
---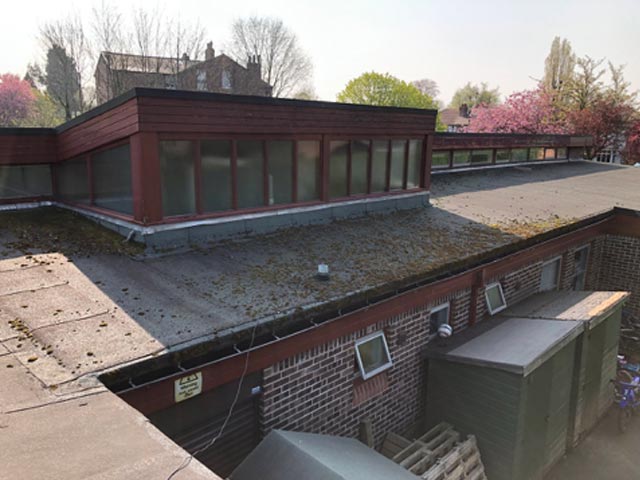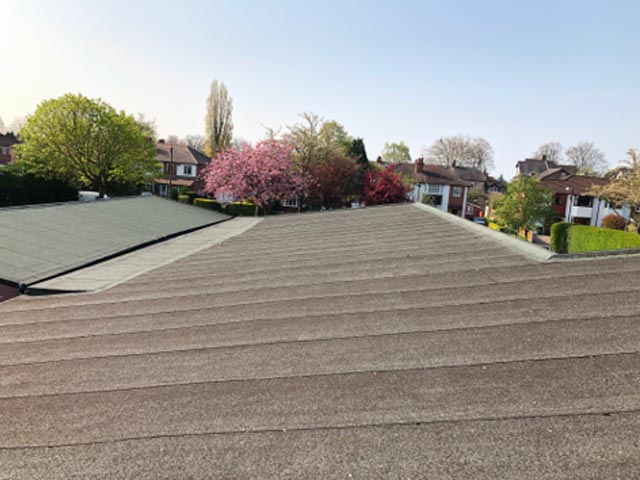 After
---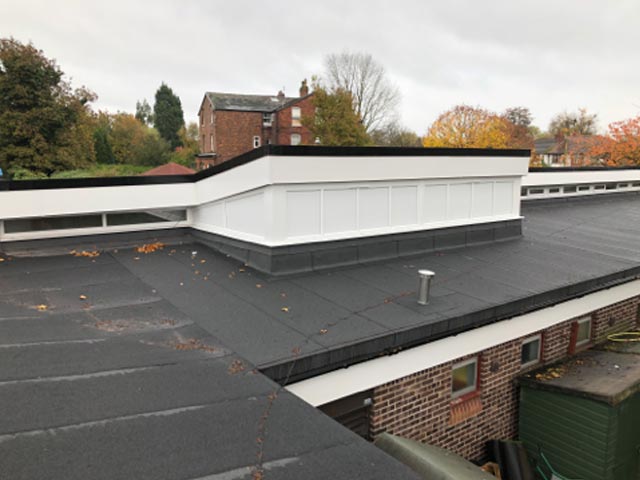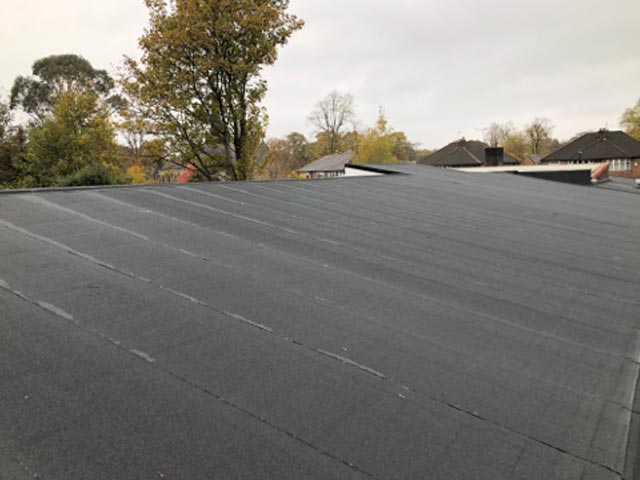 Christ Church Primary School, Chadderton · Flat Roofing Refurbishment
Client: Equilibrium Architects
System: IKO Goldseal Guardian Felt
Project Details: Stripping three roof areas of existing waterproofing system down to the plywood deck and installing the new IKO Goldseal Guardian felt waterproofing system. The projected also consisted of removing and replacing all fragile roof lights as identified by the client and installing new Superlite Modular roof lights and making good to the interior. New rainwater outlets and lead chutes installed, with the roofing perimeter being finished with a black GRP trim. This project was carried out during term time and we worked closely with the school to successfully deliver this project without any disruption to the safe day to day operations of the school.
Before
---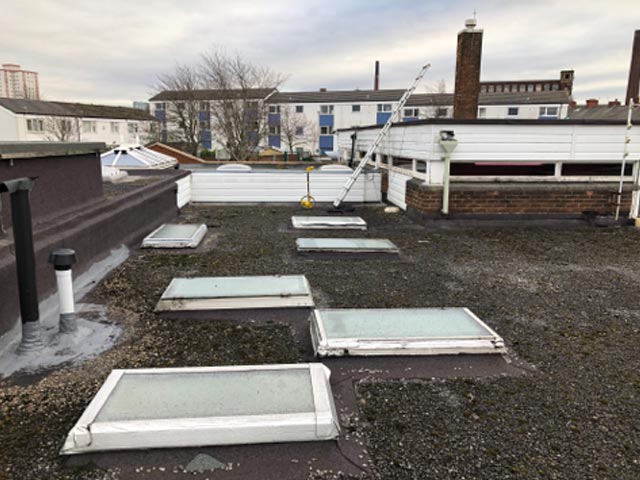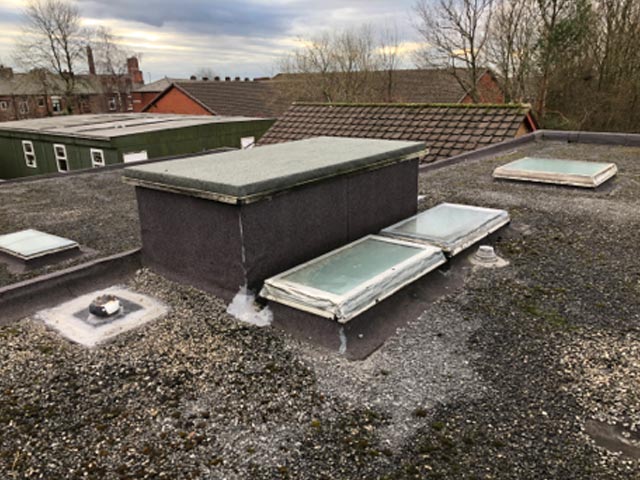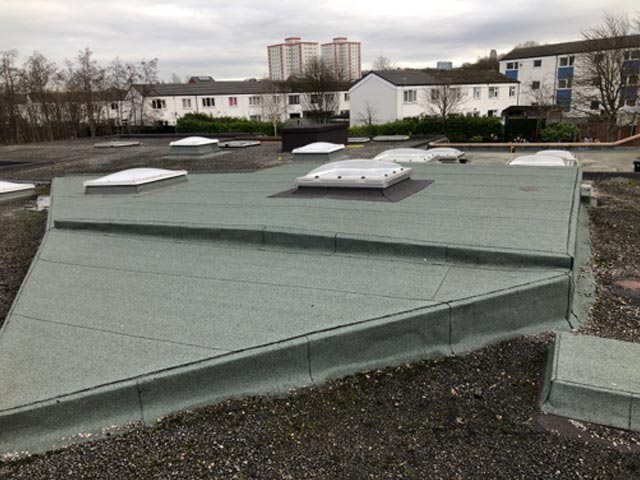 After
---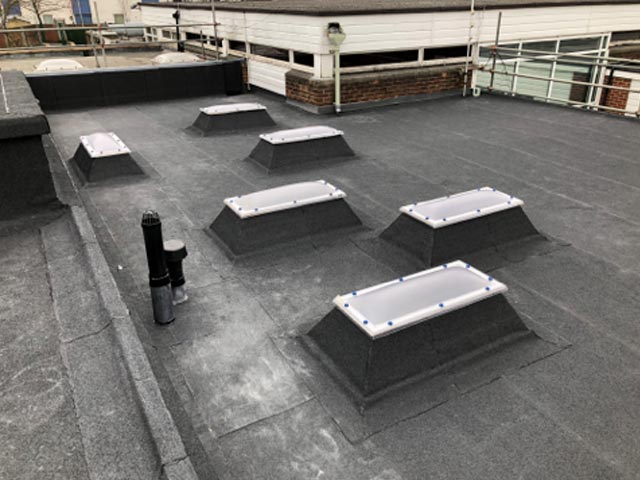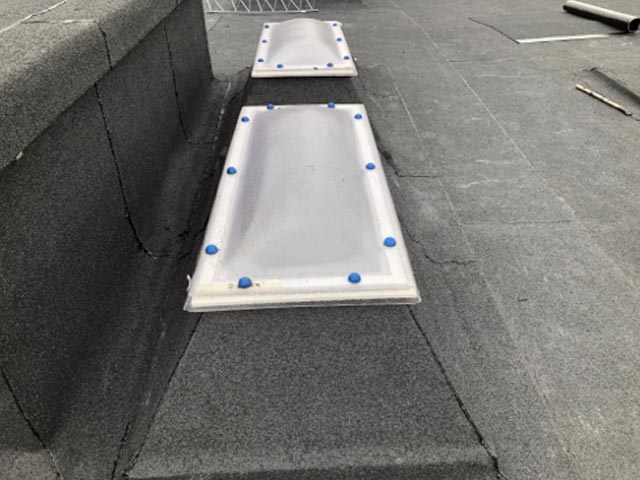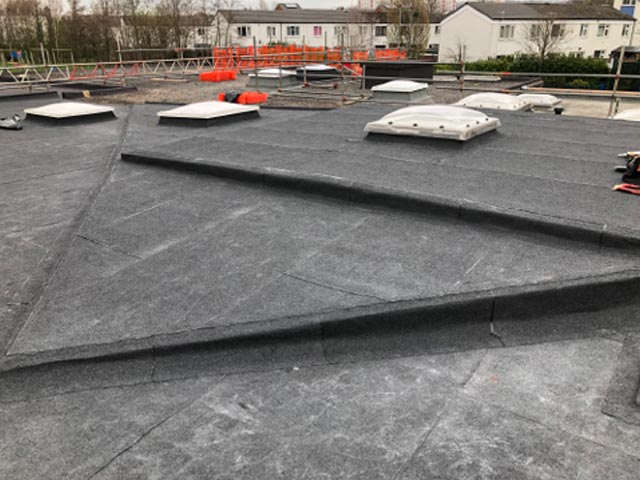 Alice Ingham Primary School, Rochdale · External Envelope Upgrade Scheme
Client: AA Projects
System: Bauder K5K Felt
Project Details: This project was a full external envelope upgrade. We carried out the flat roofing works, stripping 3 roof areas (with various levels within them) of the existing waterproofing system and installing the Bauder K5K waterproofing system with a thermal upgraded tapered insulation system. In addition to this, we carried out the following in conjunction with the roof refurbishment;
Installed a bespoke Trespa fascia & cladding system
Carried out specialised external spray paint work to areas of existing cladding to match the newly installed Trespa cladding
Removed and installing brand new roller shutters
Removed and installed new bulk headlights
Installed new CCTV system
Removed and installed new UPVC Windows
Installed new interior suspended ceilings with LED lighting system
Installed new interior tiled carpet
Installed new Vent Axia roof cowls along with other general M&E works to allow for the roofing works i.e. Disconnection and connection of Air Con Units, Air Handling Units, Venting Systems etc.
Before
---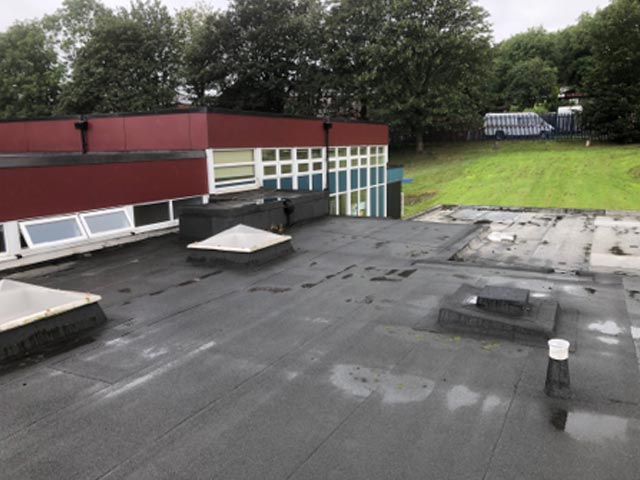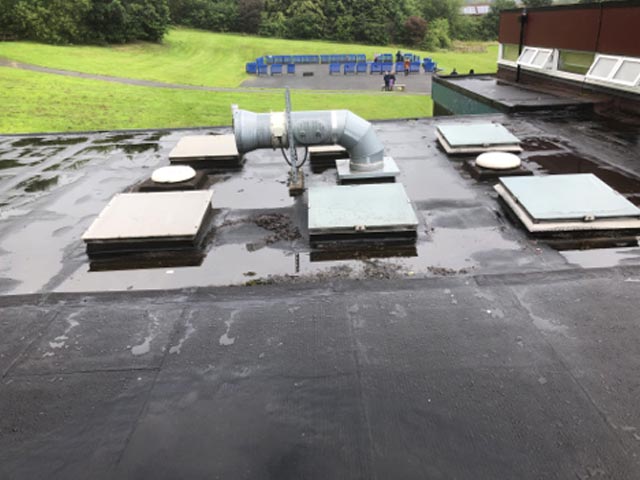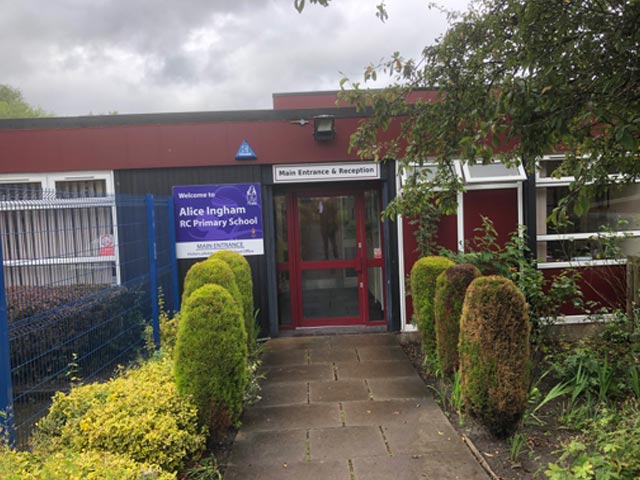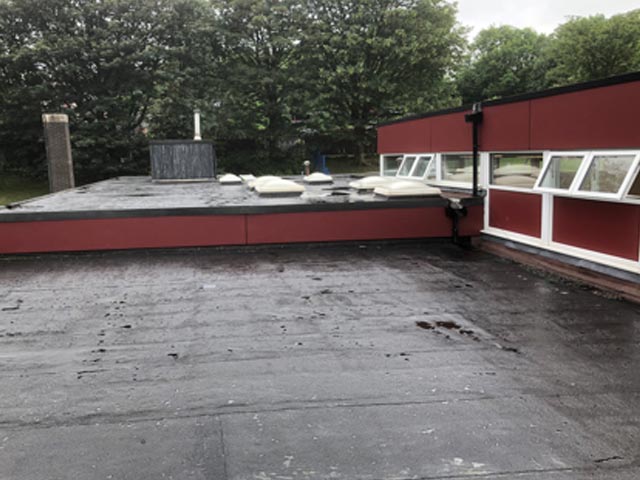 After
---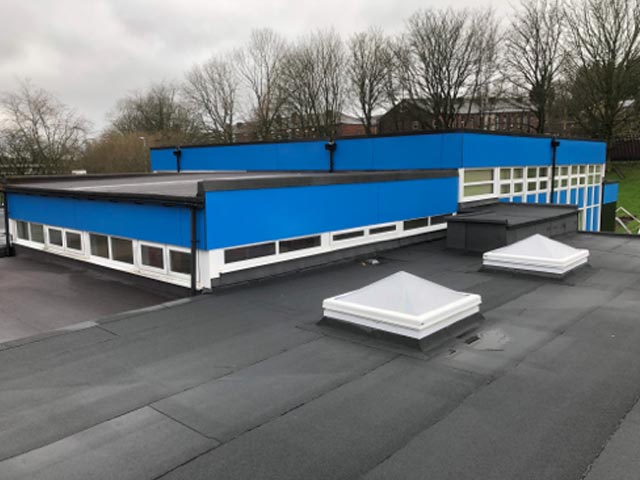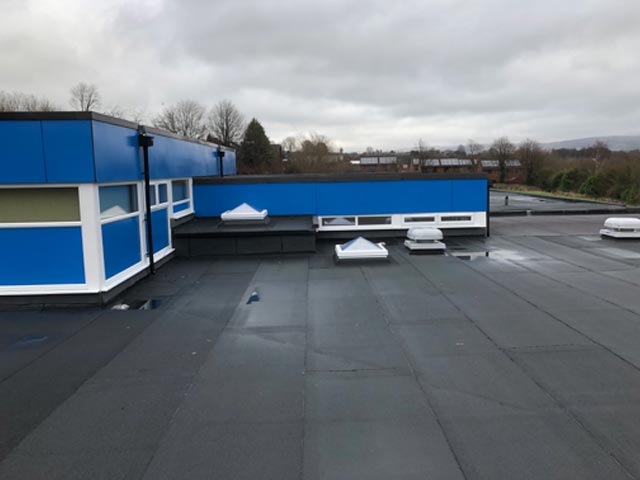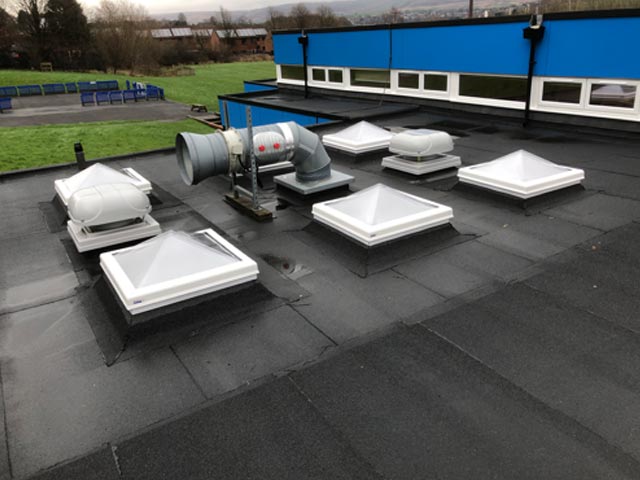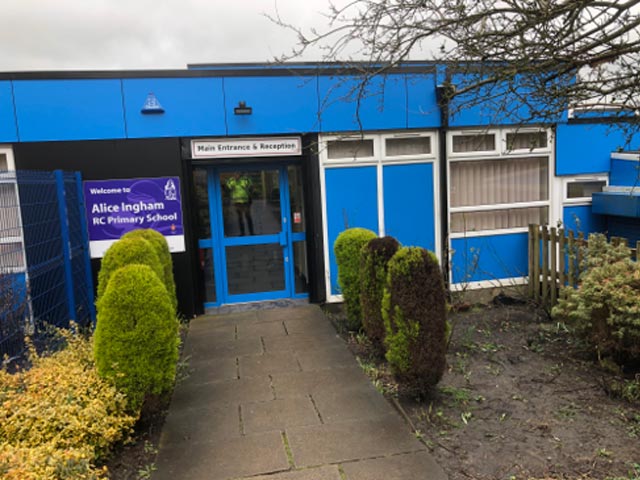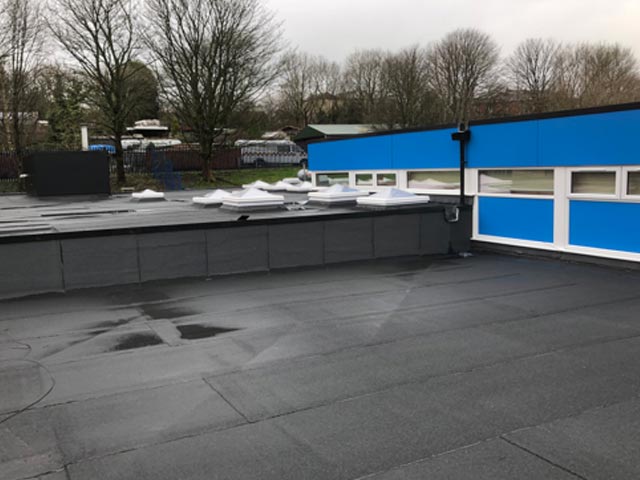 Brine Leas Academy, Nantwich · Flat Roof Refurbishment
Client: E3 Cube
System: Garland StressPly Flex Plus
Project Details: This project consisted of stripping eleven roof areas down to the existing deck. Install the new Garland StressPly Flex Plus waterproofing system, with thermal upgrade tapered insulation system, removing and installing new roof lights, UPVC Windows, Structural Glazed Rooflight & Trespa Cladding. Again the majority of these works were carried out during term time due to the length of the project, not only this but a second contractor was on site carrying out some demolition and new build works. However, we worked successfully with both to ensure the project was safely carried whilst ensuring the normal operations of the school were not affected.
Before
---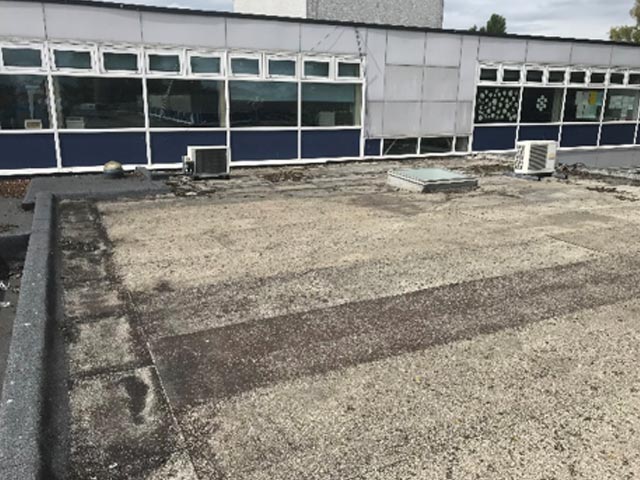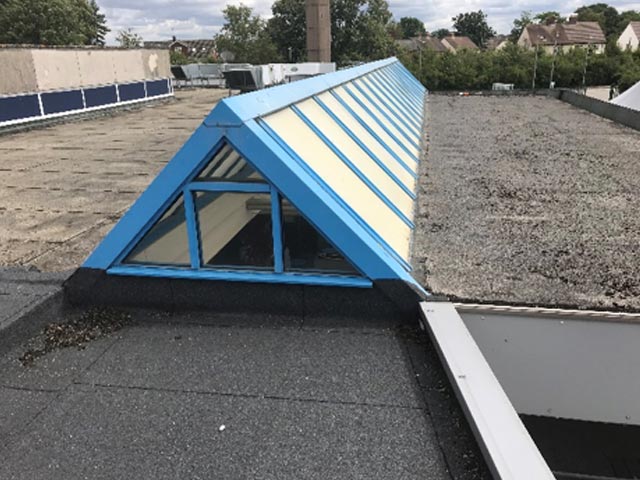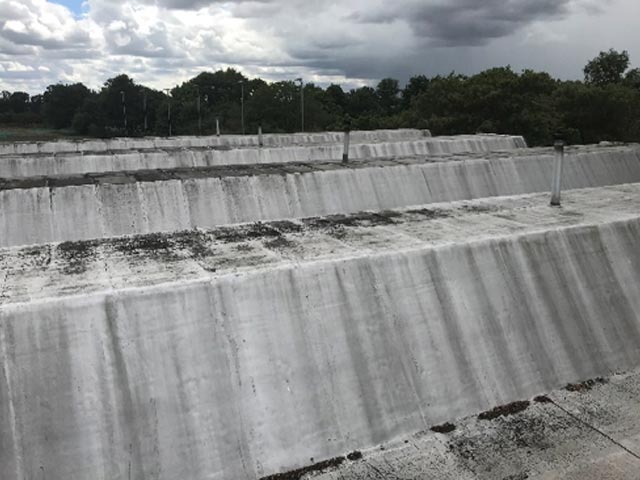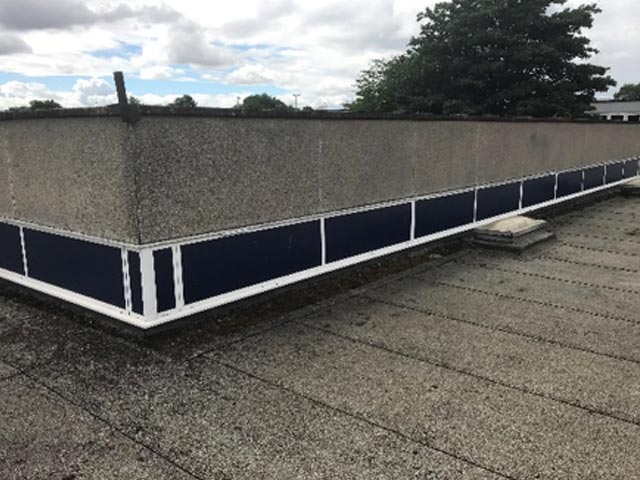 After
---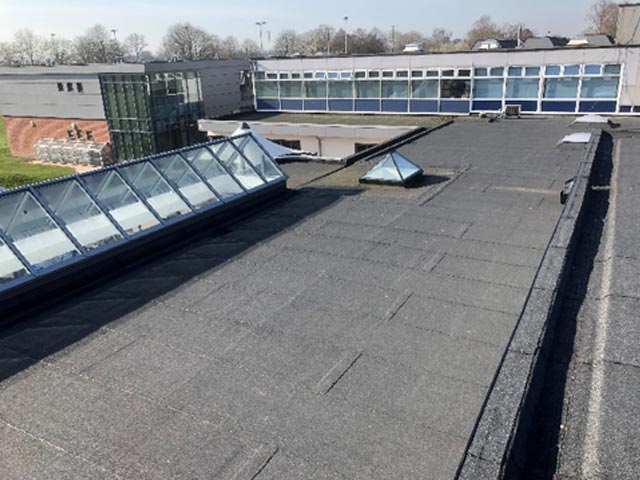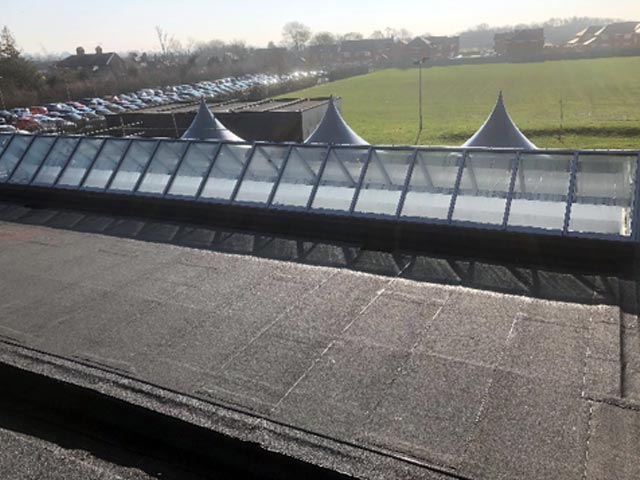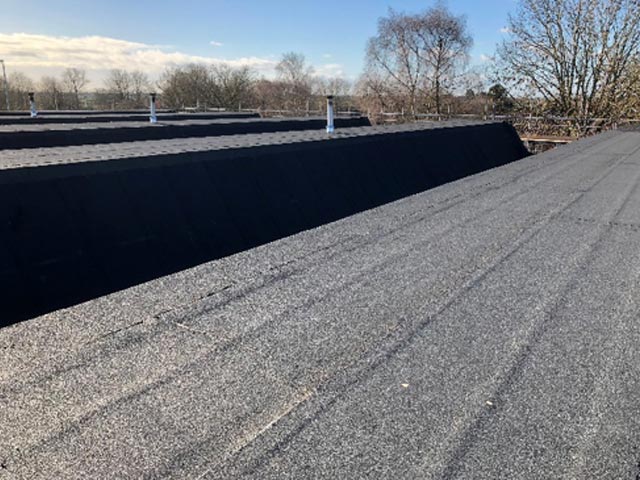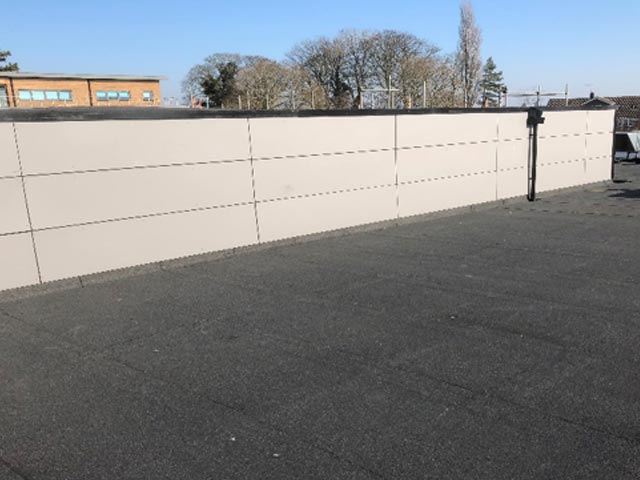 St. Augustine Catholic Church · Flat Roof Refurbishment
Client: SDA Consulting
System: IKO Ultra Prevent
Project Details: The project was an overlay (stripping the details) and installing IKO's Ultra Prevent Guardian felt system, with no thermal upgrade. Further to this we removed the existing roof lights and replaced them with new modular UPVC. The windows were in need of replacing, however, due to project circumstance this wasn't viable so we worked with the client to come up with a more suitable option. In the end, we cleaned, prepped and painted the existing windows and then installed a twin poly carbonate sheet to the face of the windows to give them a refreshed and new look.
Before
---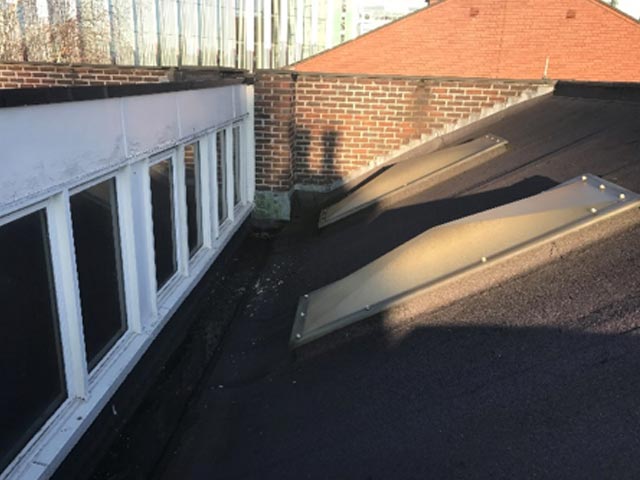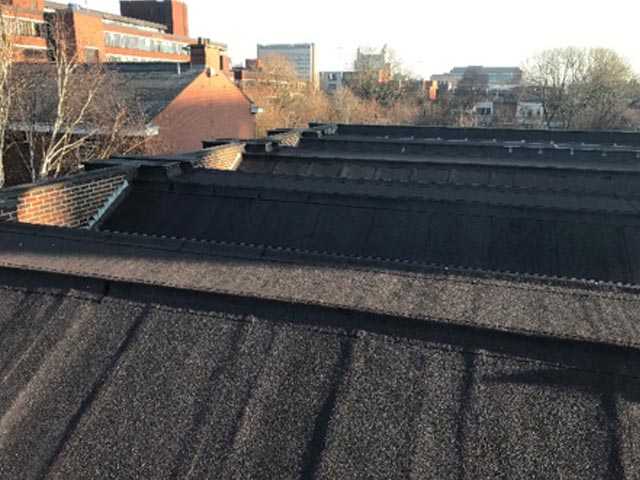 After
---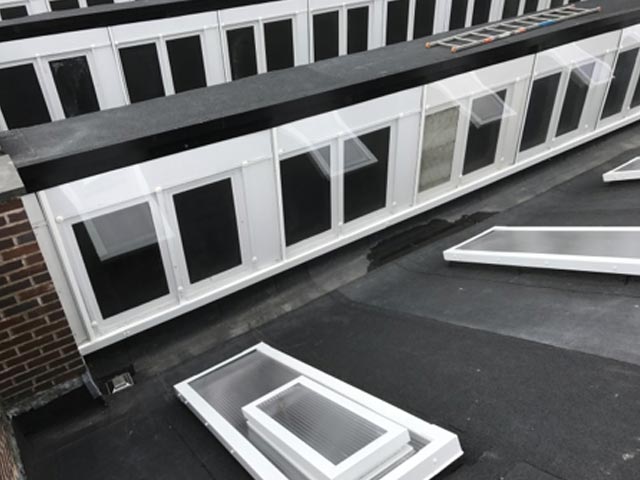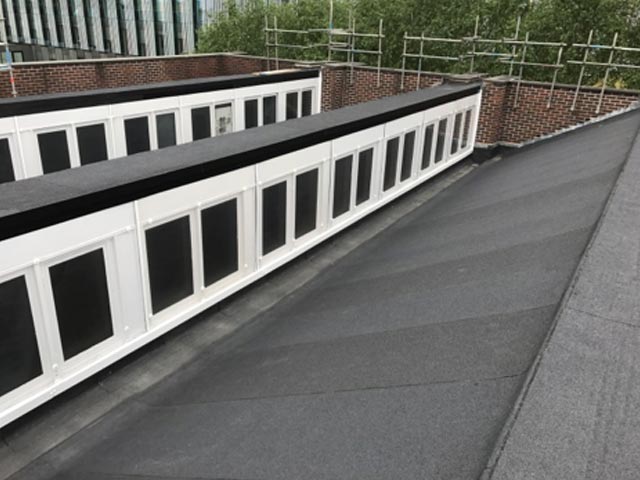 Bishop Bridgeman CofE Primary · Flat Roof Refurbishment & Bespoke Rooflight Replacement
Client: Stratus 9
System: Garland Stress Ply Signature
Project Details: The project consisted of stripping the existing waterproofing down to the mastic asphalt and installing Garlands Stressply Signature waterproofing system with thermal upgrade. The interesting aspect of this project was the bespoke roof light replacement. The existing poly carbonate canopy/roof light was to be removed, a new bespoke timber kerb built around the perimeter of the area to take the newly designed polycarbonate roof light.
Before
---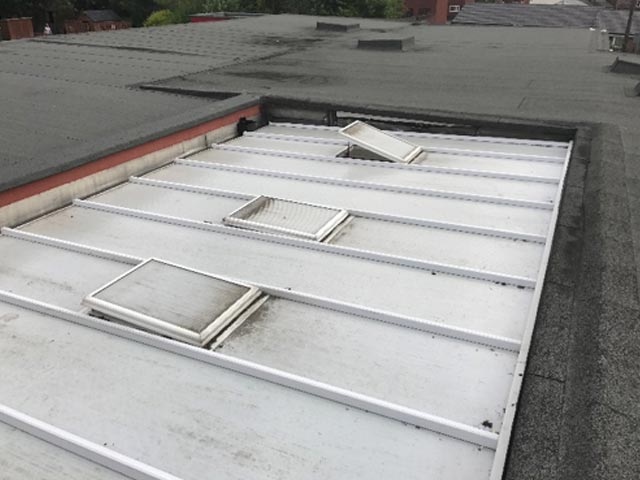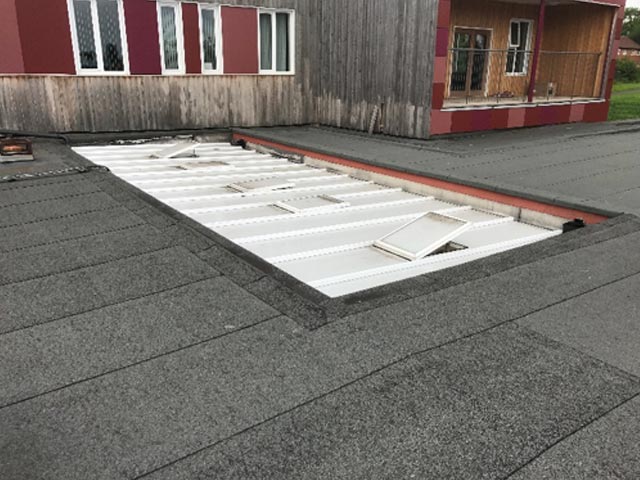 After
---